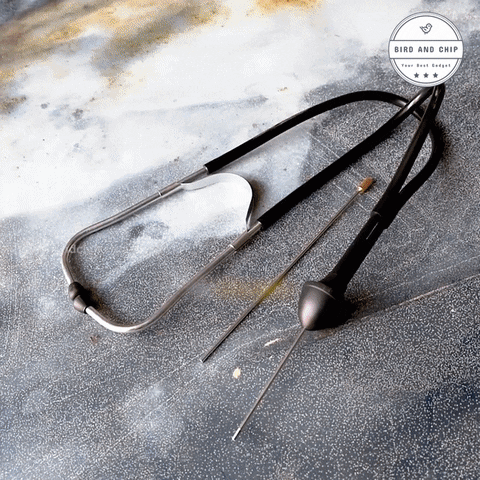 Whether you are a professional mechanic or a hobbyist, the Auto Stethoscope Engine Diagnostic Tool is ideal for pinpointing issues within your engine; Identify broken gaskets, bad pulleys, damaged gears, defective valves, water pump failures, and other defective or damaged parts that cause odd noises and faulty operation
This Mechanic Stethoscope car and motorcycle diagnostic tool features a sensitive sound chamber that amplifies sounds so that you can easily detect the issues within your engine.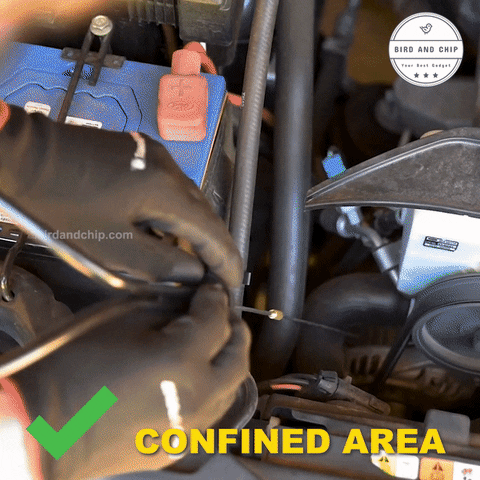 Thin diaphragm and extension probe pinpoints the source of the sound while the ear buds allow you to isolate outside noises so you can focus on detecting the issue; Simply follow where the sound is the loudest in the motor and create contact between the probe and surface to confirm; Check other places if unable to detect issue immediately.
Constructed of heavy-duty vinyl tubing and ABS plastic ends for strength, durability, and longevity; Shockproof handles make work safe and secure; Comfortable rubber ear buds isolate outside noises.
PACKAGE INCLUDED:
A medium probe and a long extension tube;

Two-piece probe extends to 11-3/4" to easily access in hard-to-reach spaces;

Fits 1/2" inch male and female drives