When it comes to car maintenance, the battery terminal is one of the crucial parts to make sure your car is working fine. Introducing the Battery Terminal Cleaner that is specially designed to removes dirt, debris, and corrosion to restore electrical contact. It comes with hardened and tempered stainless steel brushes. Brushes are encased in a durable steel housing. Cleans both positive (+) and negative (-) terminals. For top and side terminals. The inside brush cleans battery posts. Cone brush cleans battery terminals.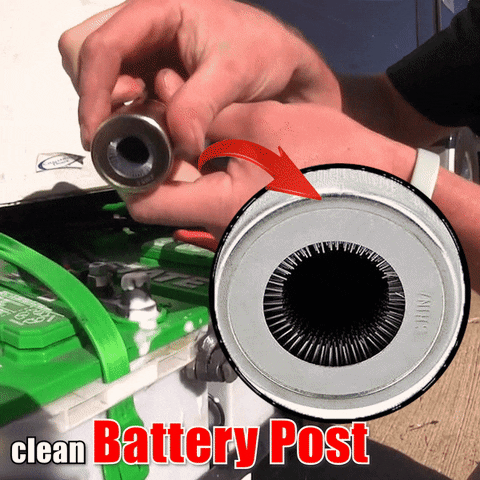 FEATURES:

Durable - It is made of galvanized iron surface and stainless steel wire, the battery terminal cleaner is durable and sturdy, wear-resistant for long term use.
Effective & Functional - This battery terminal cleaner wire brush is multi-functional. The top brush cleans battery terminals, the bottom brush cleans battery posts, instantly removes and polishes corroded battery terminals.
Stable & Reliable - It is used for de-rusting of the battery, which can provide great contact between the car and battery, and give you a stable and reliable performance.
Convenient & Practical - The simple design, small size will provide you more convenience for your daily needs.
Battery Maintenance - The battery terminal cleaner is actually a battery protector, which can keep your vehicle battery at optimal performance, for long service life.
PACKAGE INCLUDES: 
1 Unit x Battery Terminal Cleaner