Allow your cat to have fun while self-grooming itself with this fantastic Cat's Fidget Spinner!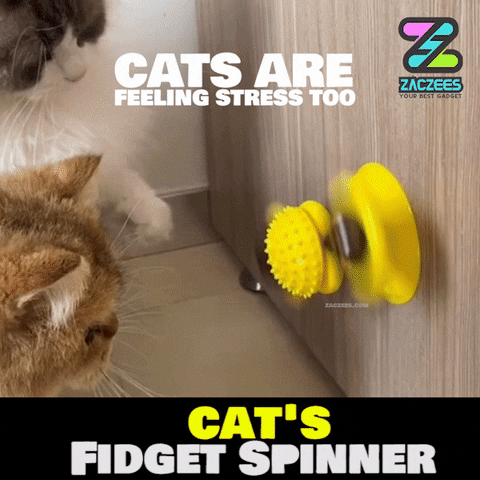 The Cat's Fidget Spinner is an uniquely designed cat toy that gives your cat a tons of fun while allowing itself to self-groom! Place it on your cat's favorite wall & look how your cute kitty have fun for hours!
Except for the fun & self-grooming features, the Cat's Fidget Spinner also provides ton of benefits for your feline friend! The rotating toy can capture your cat's attention & reduces anxiety within them by filling their thoughts & time!

It can also be used an a training & scratch toy that corrects most of the bad habits, such as scratching furniture! The Cat's Fidget Spinner consist of two transparent bins that can store various item inside, such as a ringing bell, your cat's favorite light balls & Catnip!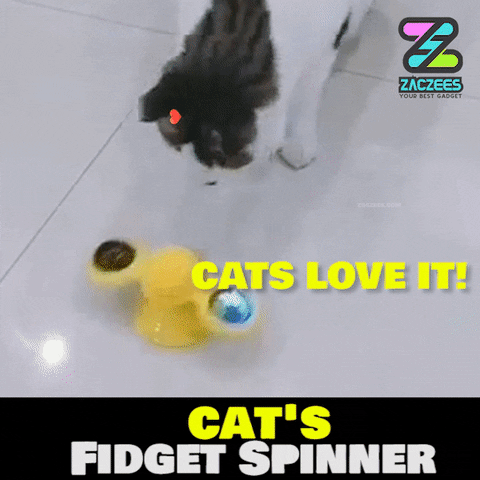 The soft brush on top of the Cat's Fidget Spinner act as a toothbrush for your cat, it will surely take care of your cat's oral health! 
FEATURES-:
Strong Adhesive for All Surface
Reduces Cat's Anxiety
Self-grooming Brush Ball
Contains 2 Transparent Bins for Bell, Light Balls, Mint Balls, Cat Nip Balls & Etc
Fun & Excitement Attract Cats for Hours
PACKAGE INCLUDES-: