IT WILL ROLL AND LAUGH WHEN YOU TOUGH IT!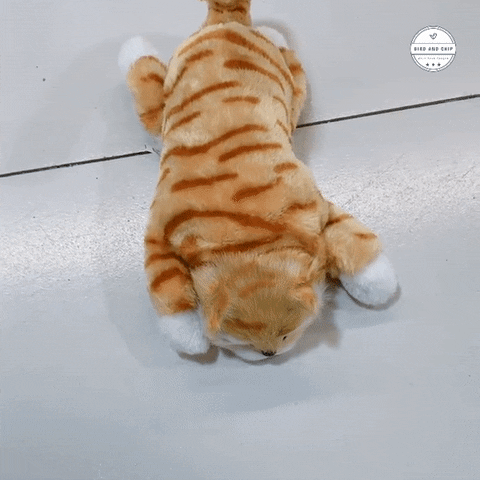 BUILT IN SENSORS: Using the built in sensors, our companion pet cat responds to motion and touch such as petting and hugging, much like the real cats you know and love.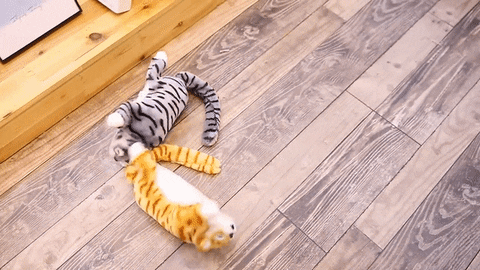 HIGH QUALITY: Made of high quality material, safe and non-toxic, soft and comfortable to touch. Creative simulation cat shape, makes it much interesting and eye-catching. Touch to roll which will bring you a pleasant using experience and add much funny for your life.
BATTERY POWERED: A battery pack in funny cat' s belly provides power to a motor that rotates his tail to provide the rolling motion and a light sensor triggers his laughing fits. Requires 3 AA batteries (not included) The switch is next to the battery.
FUNNY FRIEND: These furry friends love a good laugh. In fact, once they start, they will be rolling around on the floor in no time! Featuring beautiful soft plush fur and a friendly face that will appeal to anyone, when you wave your hand in front of this amiable animals face, he will react by laughing uproariously.
PACKAGE INCLUDED:-