always find your bag to be cramped up by things? 
This Elastic Travel Bag will be your saviour! It is an One Pull, Keeps All bag that helps you get rid of the hassle of digging in cramped stuff!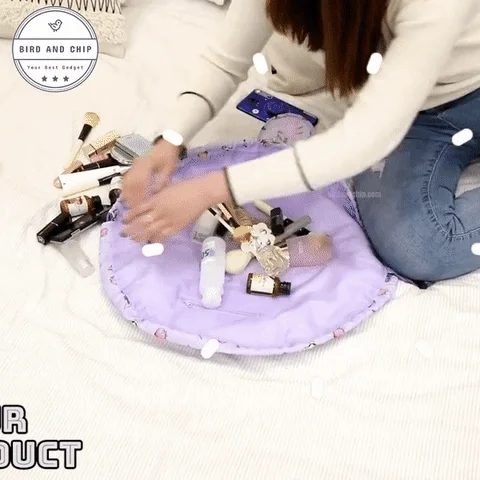 The Elastic Travel Bag is an simple & convenient bag that serve all purpose, it's flexible design made huge storage space available in such a small bag, just put your stuff on it and pull the bag to go!
Whenever you need to take out your stuff, just place it on a surface and untie everything, your stuff will be laying flat for you to pick, so never dig your hand in the cramped & messy handbag again! It also comes with various cute colors that will definitely suit up your taste!
FEATURES-:
Flexible & Durable Material
Spacious Storage
Convenient & Stylish
PACKAGE INCLUDES-: