Sometimes it is really hard to keep your gloves in the pocket as they are really bulky, right? You want to keep the gloves but you just want to keep them away from your hands.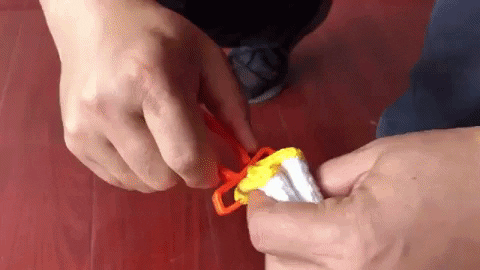 Introducing the Glove Grabber, the clips that are specially designed to hold gloves firmly, and the clips can be attached to your pants' belt loop. The Glove Grabber features a 15lb test breakaway connector to reduce the risk of getting hooked onto machinery. 
To use, simply clip the small end around your belt loop or directly to your clothing and clip the large end to your gloves. Use the Glove Grabber to keep up with towels, earmuffs, and other PPE equipment, children's mittens, snow hats and more! Use it while camping to hang things from tents, trees, or wherever you can clip it to. 
FEATURES:
The new interlock belt clip is considerably more secure and prevents loss which can happen with conventional dual clips.

Easy and convenient to use and durable in use.

This glove clip uses ergonomic design, which you can open or buckle at any time, making it easier to use.

It is very wear-resistant and corrosive resistance.
PACKAGE INCLUDES: 3pcs x Glove Grabber