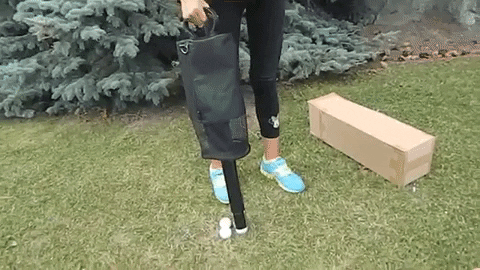 Why bending down around pick up golf balls during your training while you can just stand up straight and pick them up just by using the Golf Shag Bag? The Golf Shag Bag features a poke-and-pick design that picks your golf balls up just minimum effort, and most importantly saves you from backache!
FEATURES:
This shag bag for quick and easy ball pickup without bending over when you practice.

It is very lightweight and durable.

Ergonomic grip handle ensures a comfortable and easy grip.

It holds up to 50 balls at a time.

Simply press the tube on the ball and the mechanism stores the ball in the tube without it falling out.
PACKAGE INCLUDES: 1 x Golf Shag Bag