Curvey Edge, Steel Nails, No problem!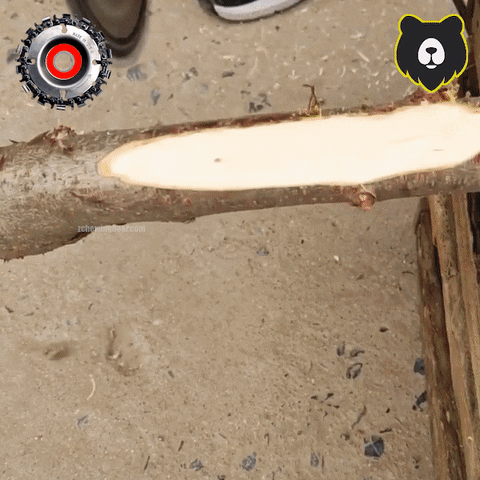 Boost your craftsmanship & efficiency instantly by installing a Grinder Saw Disc on your angle grinder now! Forget about the old rusty grinder disc in the storage & enjoy the effortless grinding action!
The Grinder Saw Disc works wonder on wood, plastic, ice, hard rubber & most other materials, the versatility combined with its high speed & flexible maneuverability will make it unrivaled to any other grinder disc in the market!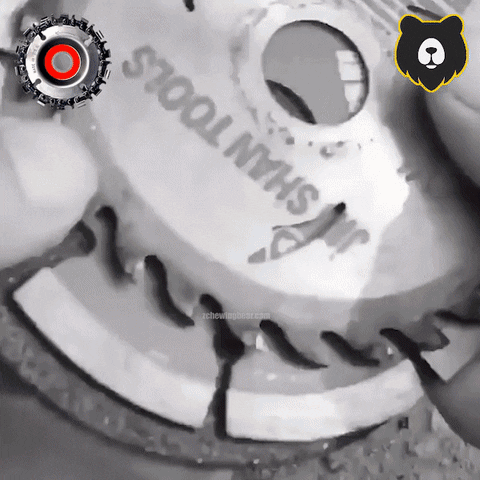 The Grinder Saw Disc's sharp edge works exactly like a chainsaw, but better! It can be used to create smooth "finishing" surface, cut out curved edge & remove waste or unwanted parts with precise measurement effortlessly. It is also extremely easy to install & use!

The Grinder Saw Disc's Chain can be sharpen easily by using regular chain saw file, or just replace the entire chain with a new one entirely!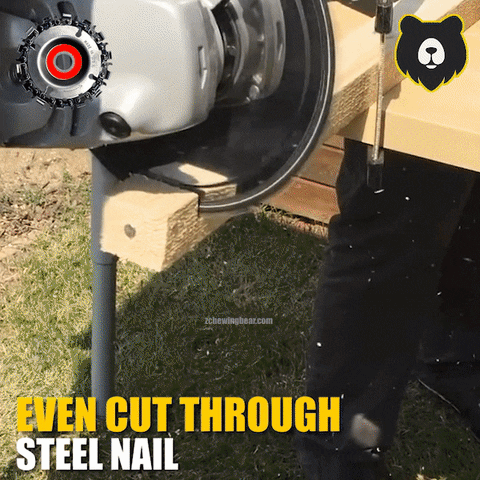 SPECIFICATIONS-:
Material: Steel
Main Color: Silver
Arbor Size: 16MM (3/5"")
Diameter: 102MM (4"")
Maximum Speed (RPM): 25000
Wheel Thickness (in.): 0.5cm
Diameter: 4" 100MM
Arbor: 5/8" 10000-13000RPM, 14000RPM Max
Fits for 4"(100MM) or 4-1/2" (115MM) Angle Grinder 
FEATURES-:
High Speed & Flexible Maneuverability
Easy to Use & Install
Create Smooth "Finished" Surface
Replaceable & Chains
Chains Can Be Sharpen with Chain Saw File
Great for Curved Work & Waste Removal
Suitable for Cutting, Carving, Removing & Sculping Wood, Plastic, Ice & Hard Rubber
PACKAGE INCLUDES-: