Having the hobbies of cycling / jogging at night?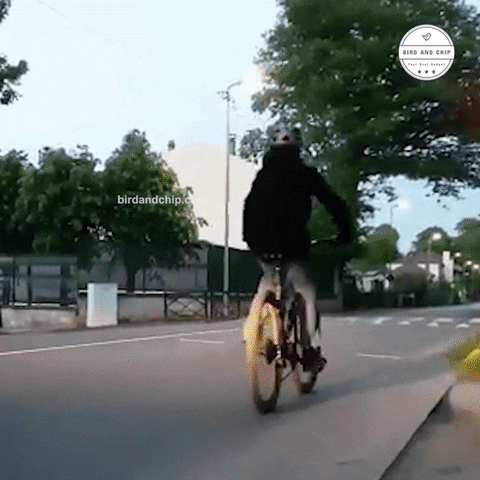 Do you know how DANGEROUS it is to do such act without the assistance of reflective cloth? 
LED Wireless Signal Light Vest is a MUST HAVE ITEM nowadays as it can help to SAVE a person's life. 
LED Wireless Signal Light Vest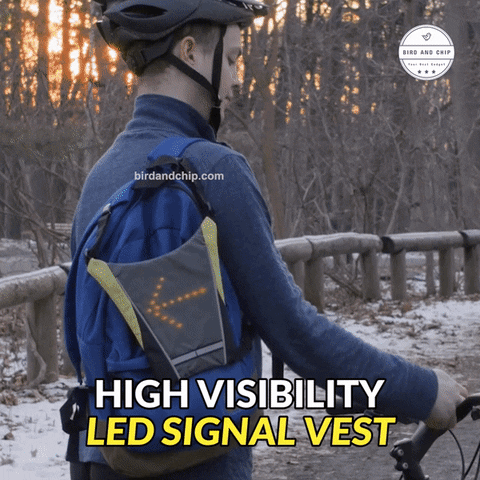 It work as a bicycle safety warning light, bike turn signals and GREAT for night walkers or joggers. 
This Signal Vest come together with a smart remote control which can be mounted on the bike and it is easy to control. 
FEATURES  
HIGH VISIBILITY RUNNING VEST GEAR: Wireless Signal Light Vest allows motorists to see your turning signal well in advance. High visibility keeps your safe in all weather and light conditions, and the

Signal Light Vest 

will reduce the risks of any accidents.
SAFE DESIGN CONCEPT: The led safety vest built-in LED glowing tube lights is a wearable electric light for your torso or travel bag. Press up the remote control button and use it to indicate you're turning right, left, or set it for blinking warning so vehicles and other cyclists can see you.
ADJUSTABLE AND EASY TO WEAR: It has elastic strap buckle designed for easy on and off, quickly release. And it fits any size of body with adjustable buckle. It is an 

Amazing gift

- Get one for the cyclist or jogger you want to keep safe.
MORE NOTICEABLE THAN REFLECTORS: LED warning lights are sure to be seen, and much more effective than reflectors and bright-colored clothing. You can wear it in the rain, it is made of a soft, comfortable, and waterproof polyester.
APPLICATION: Great for roadside construction workers, tow truck drivers, traffic directors and parking attendant, also fit for outdoor activities- running, cycling, dog-walking, jogging, car safety, motorcycling and horse riding and other activities. It's the safest option for visibility when traveling roadside day or night.
WIRELESS REMOTE CONTROL: Wireless compact controller, safely use when riding. Tied or mounted the wireless transmitter on the bike, so you never has to take your hands off the handlebar.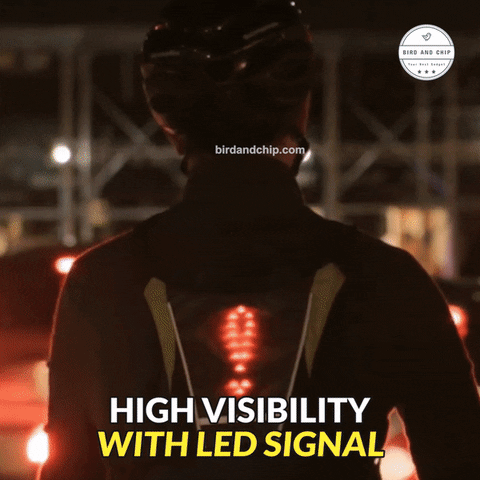 WHY LED Wireless Signal Light Vest? 
Quick release buckle design, easily installed on most backpacks.

MUST-HAVE accessory for night walkers or cyclists. Attach this clip to your backpack to increase visibility and safety at night.
The LED lights can respond to the signal received from the remote controller. It is rechargeable from any USB-port device.
This bag attachment clip is compact and lightweight, WILL NOT cause extra burden to your backpack, perfect for camping, hiking, cycling, running, walking, jogging. 
Provide GREAT SAFETY for use during night time or rainy day.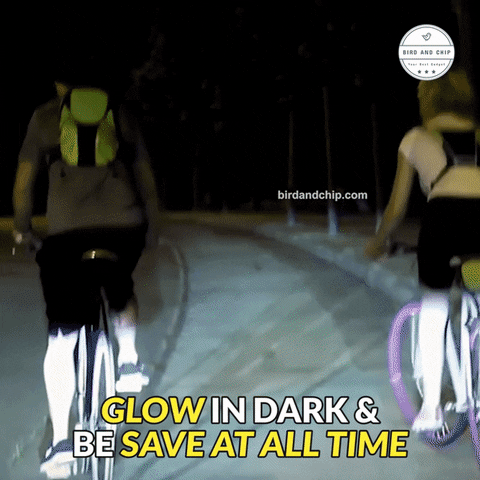 SPECIFICATIONS
Size: 240x240x16mm / 9.4x6.3 inch
Color: Black
Material: Waterproof Polyester
Characteristics: Lighting, warning, security
Light System: Activated by remote control
Lighting Signs: Forward, left, right, stop
Usage: Cycling, hiking, camping, traveling
Material: Polyester
Battery: Rechargeable 650mAh battery
PACKAGE INCLUDED:-
1 x LED Wireless Signal Light Vest