Lack of place to hang stuff? Is drilling a hole too much hassle for you? 
Try out the Strong Hanger, a stick & use instant hanger for all kind of wall!
The Strong Hanger is an easy, instant & convenient hanger that you can paste anytime, anywhere! It's transparent design and non-destructive paste protects your wall paint and leave no trace after use!
It is water & oil proof, making it ideal for kitchen & toilet use, you can hang pots brush, spatula & all sorts of stuff with this amazing hanger!
Feels like pasting it on some other special surface? Not a problem, because the Strong Hanger can stick to Marble Glass, Bricks, Woods, Stainless Steel & every other sort of surface effortlessly!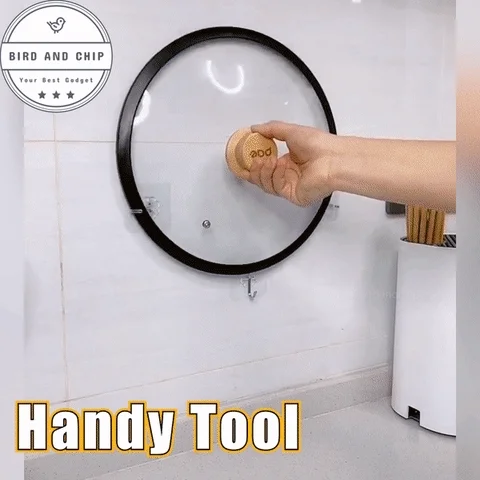 FEATURES-:
Stick & Use
Suitable For All Kind of Wall
Transparent & Invisible Design
Hanger Able To Hold Up to 10 KG
PACKAGE INCLUDES-: