Have you ever encountered Scratched Rims that is cause by Mechanic? 
Scratched rims on an automobile is an almost inevitable occurrence. 
However, you can lower down the chances of getting scratch by using Wheel Rim Protector.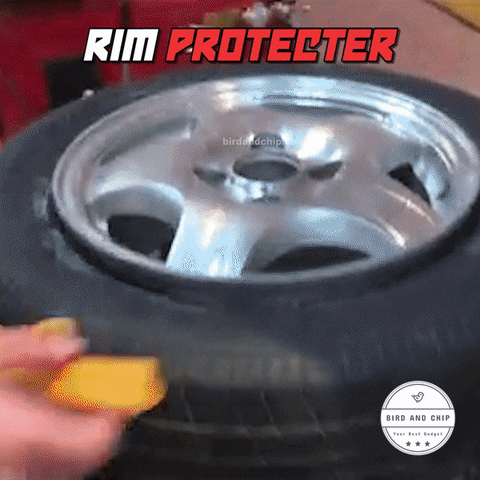 Wheel Rim Protector is a MUST HAVE item for your car.
Designed to help protect your rims from scuffs and scratches when changing tires.   
Soft and flexible, easy and durable to use.

Our protectors can fit onto your motorcycle (or car) rims one at a time which means that you can safely apply leverage to rim to remove the tire without fear of damaging your wheel rim.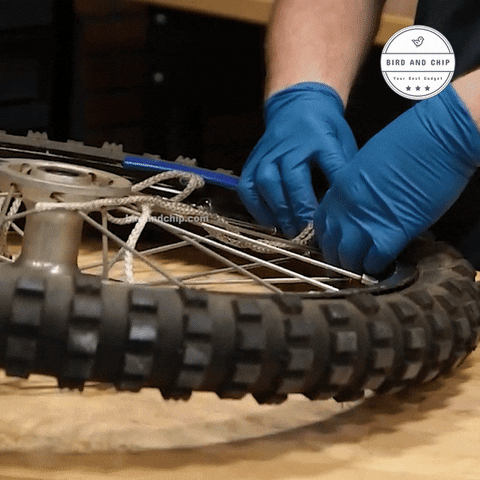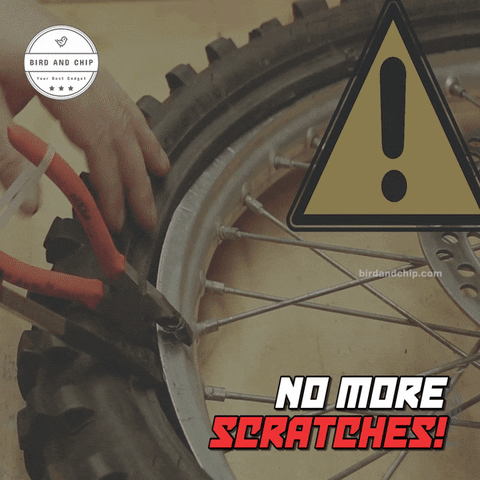 A practical and useful tool helps you to handle the painful tire replacement work!
FEATURES
Good Tire Protector & No Damage -- Designed to protect your rims from scuffs and scratches when changing tires, reducing the risk of accidental damage to your pristine Wheel Rims from tire changing tools such as tire spoons / irons / levers
Strong Elasticity & Quick to Shape -- With good elasticity to fit most of motorcycles, after bending deformation, it can instantly return back to the original shape, easy to use, carry and storage
Sturdy, Durable & Repeated Use -- Made of high quality polyurethane material, soft and durable, can be used multiple times without breaking or wearing out, ensuring long time and safe service
Convenient Use -- Comes with hole and string, convenient to use, easy to operation
Emergency Kit for Your Driving -- Size: 15 x 2.5cm / 5.91" x 0.98", universal fit for most of motorcycles, a necessary tool kit for motorcycle and bike tire changes in the garage or travel use, get your tire changing down well
SPECIFICATIONS 
Material: Polyurethane
Color: Red, Yellow  
Size: 22 x 2.5cm / 8.66" x 0.98"
PACKAGE INCLUDED:-
1 x Wheel Rim Protector (Set of 3)
1 x Wheel Rim Protector (Set of 6)